About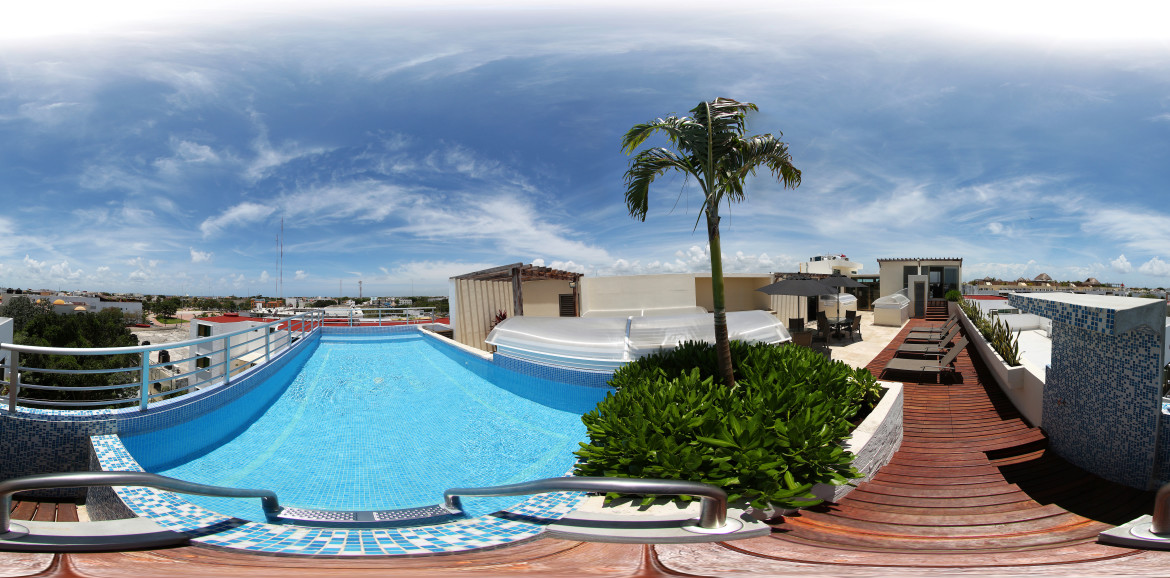 In a perfectly convenient location in downtown Playa del Carmen, Hotel 770 is a boutique beachside hotel with a difference. Hotel 770 represents a totally unique concept in Playa del Carmen, providing a relaxing home away from home for the Jewish and non-Jewish traveller alike. Newly completed in 2014, the hotel's grounds and interiors showcase the latest contemporary design elements along with the relaxed, sophisticated, beachside atmosphere that makes the world-renowned resorts of Mexico's Riviera Maya region so inviting.
Hotel 770 consists of just 24 stylishly appointed rooms to ensure your stay is tranquil, intimate and immeasurably enhanced by our personalised, friendly and respectful service. Relax by the pool and lounge with sunset drink on the deck after a day at our nearby beaches, or exploring the natural wonders and fascinating historic sites of the Riviera Maya.
Hotel 770 is the only hotel in Playa del Carmen catering to the Jewish tourist year-round. Our Jewish guests can enjoy the comfort of our very own Mikveh (Jewish ritual bath), kosher rooms, restaurant and on site supermarket and butcher shop, offering everything you need to prepare your own meals in the company of family and friends. At Hotel 770, we welcome all guests seeking affordable comfort in the heart southern Mexico's most desirable coastal destination.